Around the world, people commit to the protection and promotion of human rights. While some choose to focus on a specific issue, such as the right to water or extreme poverty, others work with certain groups like women, children, Indigenous Peoples, or migrants and refugees. They can work individually or with others, professionally or not, and in many ways: this can for example be through the collection and dissemination of information, advocacy at the local, national, and international levels, or by supporting victims.
Whether they know it or not, their contribution towards dignity and justice through peaceful action makes them human rights defenders.
Human rights defenders (HDRs) play a vital role in our societies. They are instrumental in implementing our fundamental rights, meaning their work benefits us all. However, this is not without challenges, and by working towards more justice, they also risk exposing themselves to harassment, death threats, and other forms of intimidation. The large scope of threats and reprisals against HRDs motivated the UN General Assembly to adopt the Declaration on Human Rights Defenders in 1998.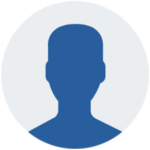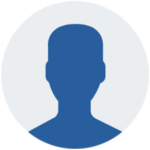 For the first time, the HRDs' essential contribution to society was recognized, at the same time as their right to be protected. The Declaration clearly states that defenders have a right to defend human rights, to associate freely with others, document human rights abuses, as well as access protection from the UN and regional mechanisms.
This year will mark the 25th anniversary of the Declaration. On this occasion, we want to shed light on the women and men in the Franciscan family working for the respect of fundamental human rights in different regions of the world. The Franciscan values of equal dignity, peace, and care for all creation are at the heart of their commitment. In this series, we are focusing on the sisters and brothers who are at the forefront of helping marginalized communities and populations whose most basic rights are violated. 
To quote Mary Lawlor, Special Rapporteur on the situation of HRDs, "human rights defenders are ordinary people who do extraordinary things". In this spirit, many Franciscans fit the definition perfectly – true human rights defenders, working for a better tomorrow.