On 21 September 2016, armed men – some of them wearing uniforms identifying them as members of the Philippines' drug enforcement agency – pulled up outside the house of Amelia Santos. "I cannot forget the pain when I recall that day. It was like a movie," she says. The armed men moved into the neighborhood and started shooting. "Afterwards, I saw my husband lying on a table, his face and body covered in mud and blood […] At that moment, I knew I needed to be strong." Afterward, she learned that her husband had been shot 28 times.

Her was one of the thousands killed extrajudicially in the Philippines' brutal 'war on drugs' waged under former President Duterte. While the government admits that there are approximately 6.000 victims, civil society organizations have documented over 30.000 cases. The killings have continued despite promises made by a new administration that took power in 2022. For the victims and their families, who are disproportionately from poorer and marginalized communities, there has been little hope of finding justice through the courts in the Philippines.

Instead, they have turned to the United Nations, calling on the Human Rights Council to support investigations that might eventually lead to accountability. Franciscans International, working closely with sisters and brothers who support victims in the Philippines, has been one of the organizations to offer a platform to family members. Such first-hand experiences are also essential in providing a critical perspective on initiatives such as the UN Joint Program on Human Rights, that have so far failed to effectively address human rights violations in the country.

"We are so hungry for justice. We ask you to help us obtain justice and ensure that the war on drugs is not forgotten. Your support will give us new hope – us who are fighting for justice for our loved ones," Ms. Santos said while participating in a side event during the Human Rights Council. "We hope and pray that you join us by giving us value."
The 'war on drugs' is only one of many human rights issues confronting Filipinos. That is why in September 2022, FI visited the country to conduct a mapping of current challenges and host a workshop so that Franciscans and their partners can continue to effectively bring these problems to the UN.

During this visit, one of the key concerns identified by Franciscans was the damage caused by industries such as mining and geothermal energy. Although ostensibly a pathway to development, these projects have a devastating impact on the environment. Weak regulations and oversight, combined with corruption, all contribute to insufficient protection for affected communities. These projects also further aggravate the already negative impacts of climate change in the Philippines, a country that is particularly vulnerable to extreme weather events.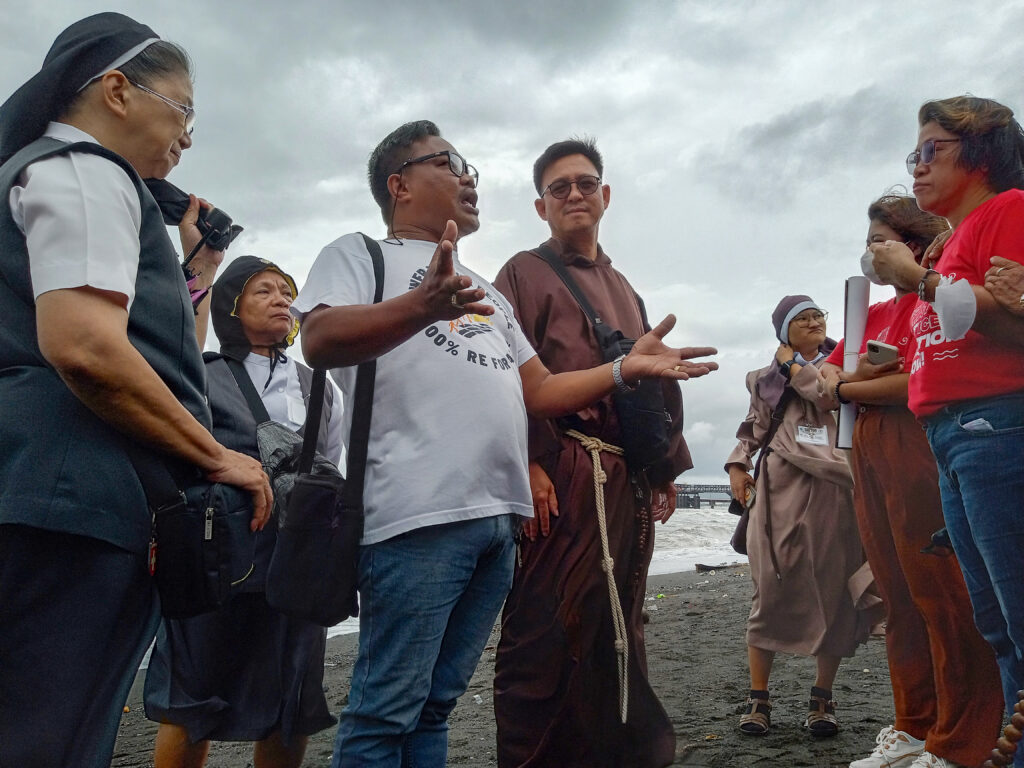 Today, the Philippines is facing a situation where a new government has made some commitments at the UN to improve the country's troubled human rights record but has so far failed to live up to its promises. Instead, a climate of impunity continues to fuel human rights violations and attacks against those who stand up for justice. As long as this context persists, the Human Rights Council should not turn a blind eye to the Philippines. Franciscans remain committed to ensuring that these challenges are raised with the international community.