In September, the Franciscan Network for Migrants (FNM) gathered in San Salvador for its annual meeting. Representing the concerns of the network at the United Nations, Franciscans International participated in this meeting, which brought together facilitators and representatives of Franciscan migrant shelters across the Americas.
The week centered around capacity-building, experience-sharing, and collaboration. Together, participants could comparatively analyze the situation of migrants in their respective countries and the lack of protection for people on the move. Although the political contexts may vary, the issues migrants face – such as violence, insecurity, organized crime, and corruption – are often the same. While taking stock of their common efforts to protect migrants across South, Central, and North America, Franciscan partners also reflected on how their work can be further strengthened.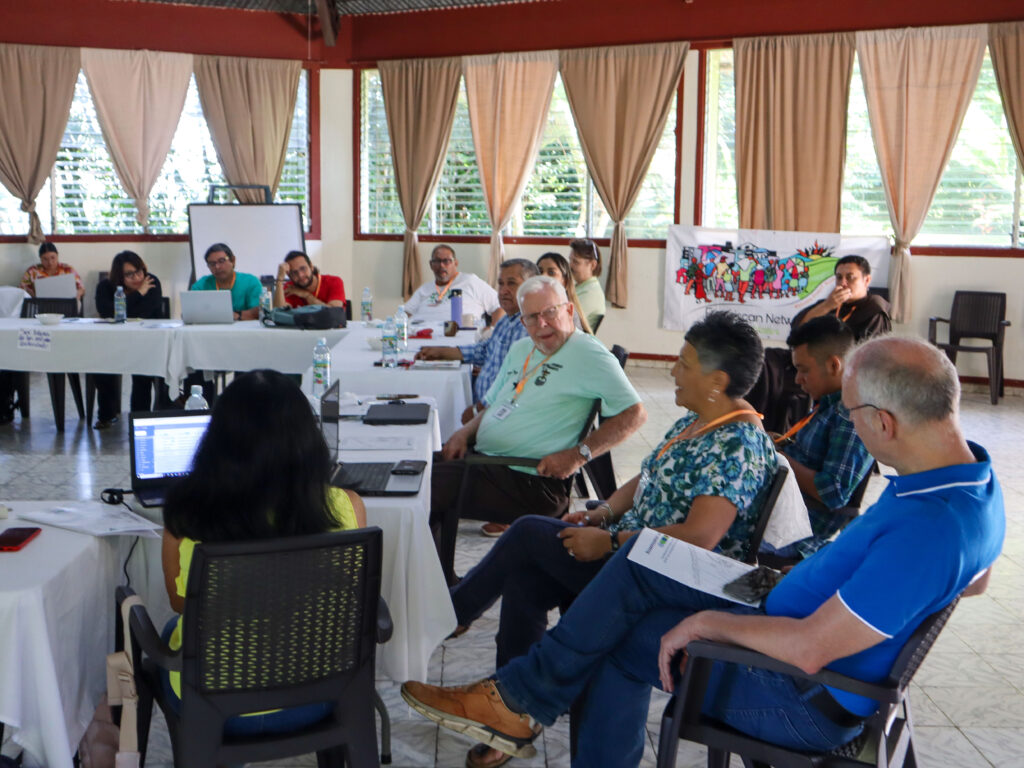 Resisting the invisibility of migrants
Due to their disadvantaged status, migrants are vulnerable to a multitude of human rights violations, including human trafficking, murders, and enforced disappearances. According to the International Organization for Migration (IOM), 2022 was the deadliest year for migrants in the Americas since the start of its Missing Migrant Project in 2014, with more than 1.400 who went missing or died. When this happens, many family members remain in the dark about the fate of their loved ones, as proper investigations are still severely lacking.
During the week, Franciscans met with members of the Committee of Relatives of Deceased and Disappeared Migrants from El Salvador (COFAMIDE), an initiative born in 2006 from relatives of migrants who disappeared. Omar Joaquin, the organization's Secretary-General, himself received a "last communication" from his son before he disappeared. Since then, he has helped hundreds of families looking for answers about their relatives and advocates for stronger protection and search mechanisms.
Documenting the situation: a real challenge
Another focus of the 2023 annual meeting was the importance of documenting these human rights violations – a workshop under FI's responsibility. Documenting and connecting individual experiences can help distinguish trends and dynamics, identify the actors involved, and thus make more robust cases for national and international advocacy. It also helps build and sustain a collective memory of what is happening to people on the move.
With the help of Margarita Nunez from the Migration Affairs Program (PRAMI), they identified different components of human rights documentation and how each is essential for humanitarian, judicial, or political action. Indeed, as there is often a gap between laws, discourses, and practices, having precise and systematic information is vital when advocating for change.
Documentation also includes security incidents against people working to support and protect migrants. In a context of increased criminalization and threats against human rights defenders (HRDs), Joaquin Raymundo of Protection International reminded participants that the UN General Assembly has compelled States to protect HRDs. This led to an extensive discussion of participants' first-hand experiences of security incidents and how to improve capacities and protection strategies to mitigate these risks.
Finally, the week together has proven the importance of alliances. FNM Executive Secretary Vianey Martinez said: "In a fraternal spirit, we created a safe and synodal space to elaborate with FI through a three-year work plan and to discuss our next steps." In the end, this collaboration allows Franciscans to use their complementary skills, share good practices, and support each other in their common objective to protect and safeguard the human dignity of people on the move.